BIOGRAPHY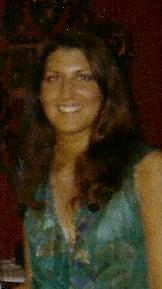 Morgan Davis, a native of Boston, MA, has had a passion for drawing and painting since childhood.

She holds a Bachelor of Arts Degree from Eastern Nazarene College where she majored in Spanish Literature and presented for her degree, her thesis on "The History of Spanish Equestrian Painting". She studied the techniques of renaissance painting at the Massachusetts College of Art where she gradually and adeptly learned to apply the principles of "glazes and scumbles" to achieve a greater sense of realism. Ms. Davis has also studied plein-air painting in various locations such as the DeCordova Museum, Concord, the North River Art Society, Marshfield, and the "Northlight Studio in Voluntown, Ct. with painter/author Foster Caddell. In addition, she also served a four-year private apprenticeship under the mentorship of master marine painter Michael Keane where she studied the techniques of 18th century painting in greater detail.

Ms. Davis has been a member of the Quincy Art Association, the North River Art Society, the Duxbury Art Association, the Plymouth Art Guild, and the Cape Cod Art Association for a number of years and has received numerous awards for her work. She also currently maintains a studio in the E. T. Wright Building in Rockland where she is a member of the Fourth Floor Artist's co-op. Her work has been exhibited and commissioned on a number of occasions throughout Massachusetts.